ARTISSIMO
Paintings: virtual gallery
This site is a virtual gallery of acrylic paintings and watercolours made by artissimo.
You will find 5 galleries (Landscape paintings, seascape paintings, monuments paintings, nude paintings & abstract paintings). Each gallery is updated frequently according to the artist production.
If you are interested in a painting, you ca send an e-mail or visit the online shop
Paintings for sale
You can buy some paintings shown in this web site.

Paintings galleries
Landscape paintings

Seascape paintings

Monuments paintings

Nude paintings

Abstract paintings

Landscape Paintings
Gallery I
Seascape Paintings Gallery II
Monument Paintings
Gallery III
Nude Paintings Galleriy IV
Abstract Paintings GalleryV
On-line Workshop
To use all the interactive potential of Internet I decide to collaborate with surfers ...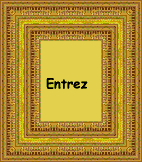 ... using the on-line workshop you can direct my work choosing model and colors of my next painting.
Come and see the first canvas coming from surfers demands